Image zoom, free crop and more
We just released our first upgrade to Darkroom, and it's packed with lots of improvements, performance tweaks and bug fixes — most of them based on your helpful feedback (thank you!).
---
Here's a rundown of what's new:
Image zoom
Our #1 most requested feature! Now you can double tap or pinch an image to quickly zoom in and out.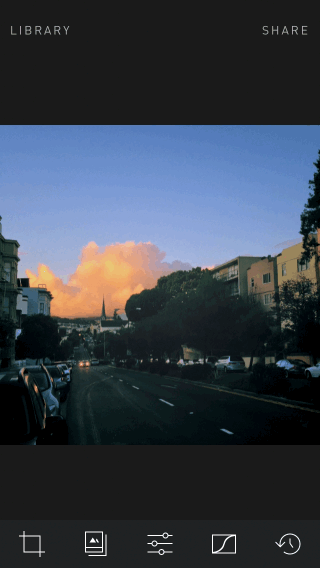 Free Crop
When you're cropping an image, tap "Free" to custom crop it any way you like. We've also added support for 16:9 ratio presets.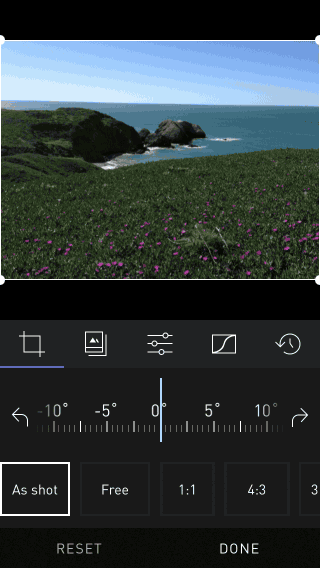 A how-to guide to Curves Our Curves tool gives you all the power of Darkroom, and if you haven't picked it up yet, you should (it's just $1.99 this week). Check out this super short video to see how it works.
---
Improvements and fixes
Finally, we've added a bunch of refinements to make Darkroom smoother and faster:
Double-Tapping on the slider labels in the Basic Adjustments tool now resets the slider to zero.
Long-Pressing the labels in Basic Adjustments tool will turn off only those edits helping you debug your edits.
Long-Pressing the RGB/R/G/B labels in Curves (while they're selected) will turn off only those edits helping you see your changes.
The active region indicator in the Curve editor now highlights on touch-down, not pan start.
Made the Create Filter button easier to tap.
Improved the performance of opening and closing images.
Fixed bug causing portrait photos to be blurry when being edited.
Fixed downscaling when sharing images to Twitter.
Darkroom properly lists Albums and Events synced from iPhoto on OS X!
Brightness and Contrast are now standard properties and included in filters.
Fixed bug causing history operations to overwrite each other when selecting them.
Fixed flashing in the filter strip.
Fixed animation when turning "Save as Square Photo" off.
Improved some of the animations and gestures when navigating through the app.
Thanks so much to all of you who have downloaded and given us feedback about Darkroom! Your support means a lot to us, and we'll be sure to update you as we make changes to our product.
The Darkroom Team