Jobs at Darkroom
Mobile devices are the most important shift in photography since the advent of the digital camera. Join us in building the creative tools for this new era.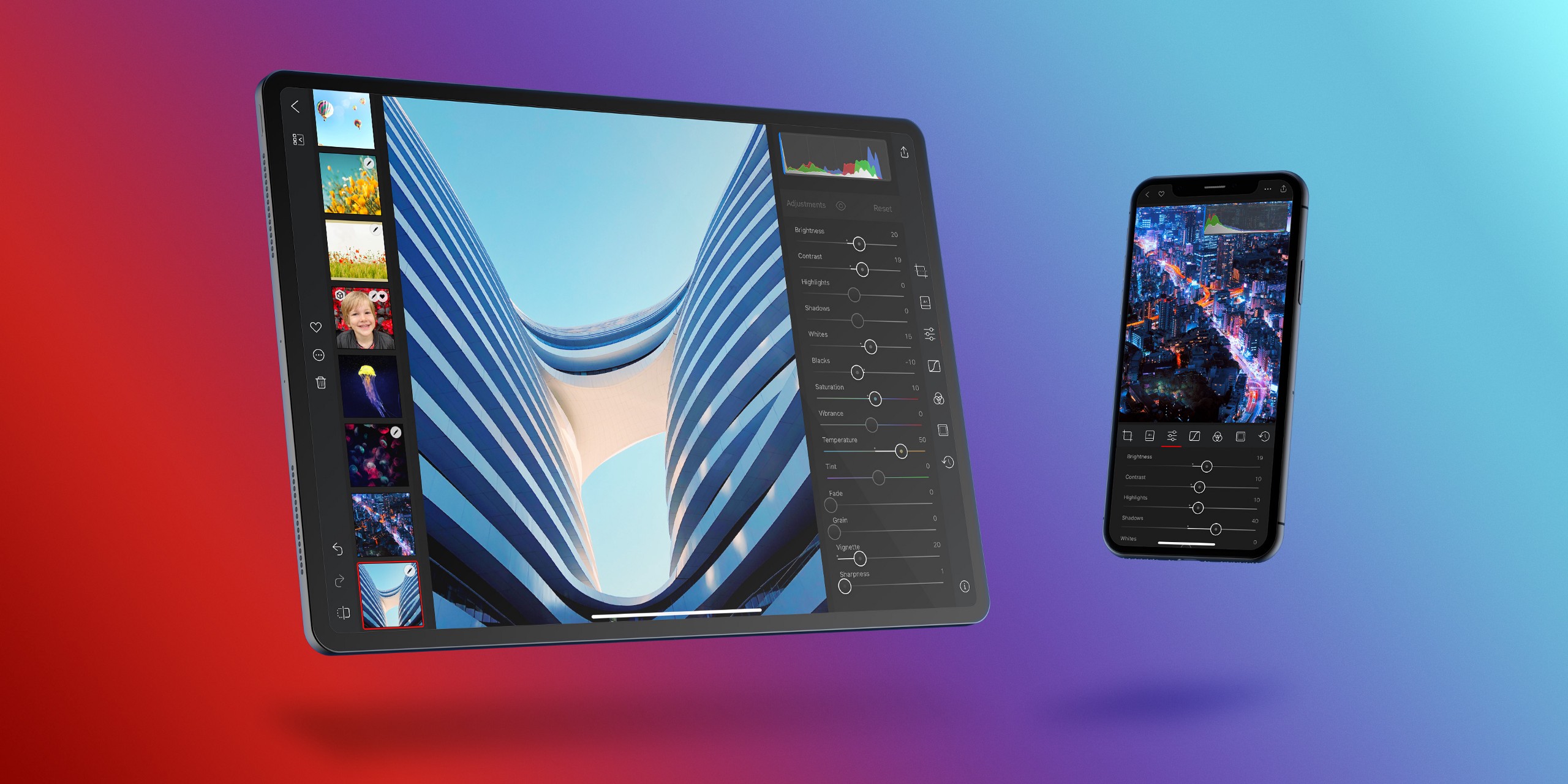 We are a small team of photographers, designers and developers who love working on convenient creative tools. We are building an independent business that is honest about its commitments, and a place for creative engineers to thrive.
Because we are bootstrapped, our incentives are aligned with the photographers we are trying to serve, not with investors who want a big return.
By focusing on real problems faced by real people, we've been able to thrive and offer market-rate salaries.
We have held ourselves to the highest standards, and have been recognized by Apple with an Apple Design Award, Best of the App Store, App of the Day, Editor's Choice, and more.
We are constantly trying to improve our infrastructure and keep it fresh and up to date so we can maintain our position at the forefront of Apple's technologies.
---
We value your time as much as we do ours, so we try and keep the process efficient and keep momentum. We think interviews should be as much about us getting to know you as well as you getting to know us, as such we make sure to prepare ourselves, and really value people that have good questions for us as well. We do our best to go from application to planning interviews within a week, from interviews to offer in about a week as well.
Application review — Every week we review all applications, after which we will send out an email letting you know if we want to proceed with setting up interviews
Screening call — We like to have a 45 min. introductory call to give context on Darkroom, our plans, our team, clarify any questions we might have on your application, ask you about what you are looking for and general availability, and answer any initial questions you might have.
2 Interviews — We plan two 45 min. deep dive interviews. One focussed on engineering, one on product thinking. We structure these interviews by doing introductions, jump into the deep dives, and leave some time at the end to answer questions you might have.
Offer call — After the above interviews all the people that have met you make a decision together. When all goes well we will contact you and make you an offer, which we obviously hope you will accept!
Onboarding — For anybody joining the team we make a plan for your first week (setup and orientation), first month (first small project, project familiarity), and first three months (first big project, ownership) and make sure to clearly discuss it with you.
We will provide
Making you part of the conversation. Everything we discuss in the company is open for your contribution. From the business, to the product, to the way we run the company.
A professional, no-drama, product-focused work environment.
Market rate salary.
A flexible paid-time-off policy (at a minimum, we all take multiple weeks off for summer holiday and around Christmas).
Tri-annual week long company all-hands (all expenses paid trip to meet and work with your coworkers in one place, somewhere around the world).
Profit sharing (we're growing very quickly and need your help to maintain our growth and share in that reward).
We expect you to…
Be able to write and express yourself clearly in English.
Be available for a few hours during the work week to overlap with our teams in Los Angeles and Amsterdam (Early morning PST, early evening CET).
Be able to independently and pro-actively manage your workload, and manage expectations to others on the team.
Importantly, we are currently missing the voices of more diverse people who could make our company even better. We highly encourage people from traditionally underrepresented groups to apply for our open positions. We value an environment that empowers individuality, empathy, and innovation, and we're looking forward to what you'll bring to the table.
If this all sounds like the kind of work you're looking forward to and you see yourself in one of our job openings above, please apply!
We look forward to talking to you.