Depth Editing, Extended-Range RAW Editing & App-Wide Refinements
The purpose of a photo editing tool is to bring out the best of your photos by channeling your viewer's attention. The Curves tool does this by splitting the photo into bright and dark regions, and the Color tool into color regions, allowing you to edit them separately. Today, Darkroom adds the ability to edit along a magical new dimension: Depth.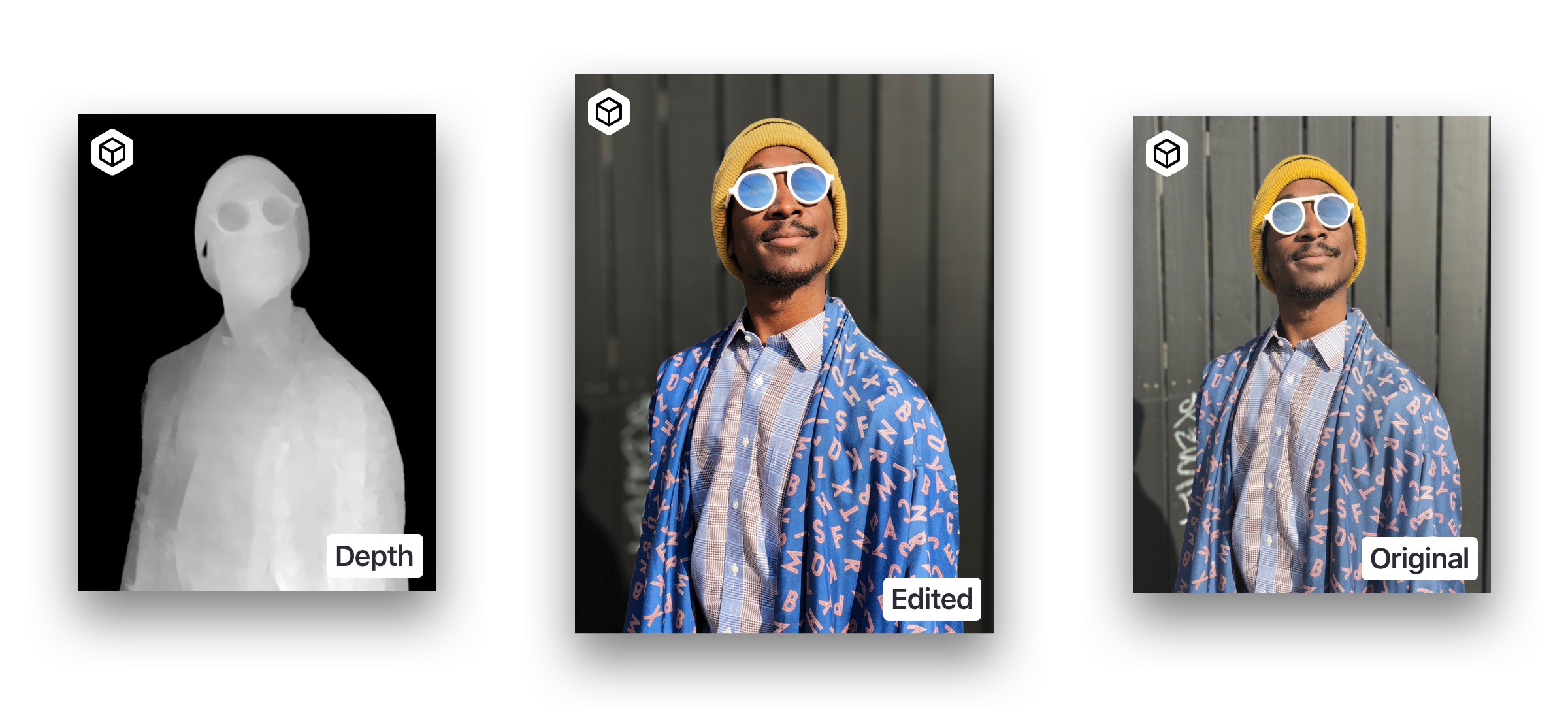 Professional photographers rely on expensive lighting equipment to direct the attention of the viewer. These tools have always been too big or too expensive for the casual/semi professional photographer, relegating its use to the photography elite. When combined with expensive lenses, they have the ability to not only use light to separate subjects, but also blur. For the first time ever, these same capabilities are available in your pocket, at the click of a button.
The unprecedented advances in mobile photography have for the first time unlocked these capabilities to the mobile photographer. Apple has done a remarkable job at making it accessible within the Camera app, as has Halide in adding more control and fidelity to the experience. What has been missing is a powerful and flexible tool to take full advantage of the creative potential.
Depth Aware Portrait & Instant Filters
In an industry first, Darkroom introduces Depth-Aware filters. As of today, all the filters in our premium Portrait & Instant filters are depth-aware, with more to come in the near future. When you apply a Portrait filter to a Portrait image, Darkroom will automatically apply necessary edits to take advantage of the depth data to make your photos pop even more.
Darkroom's filters are all made exclusively using our tools in the app. Unlike the static non-editable filters of other photo editing apps, you can fit the filter to your photos, not the other way around. It also allows us to take full advantage of our own toolkit as it grows and matures: As our capabilities grow, so too will the power of our filters.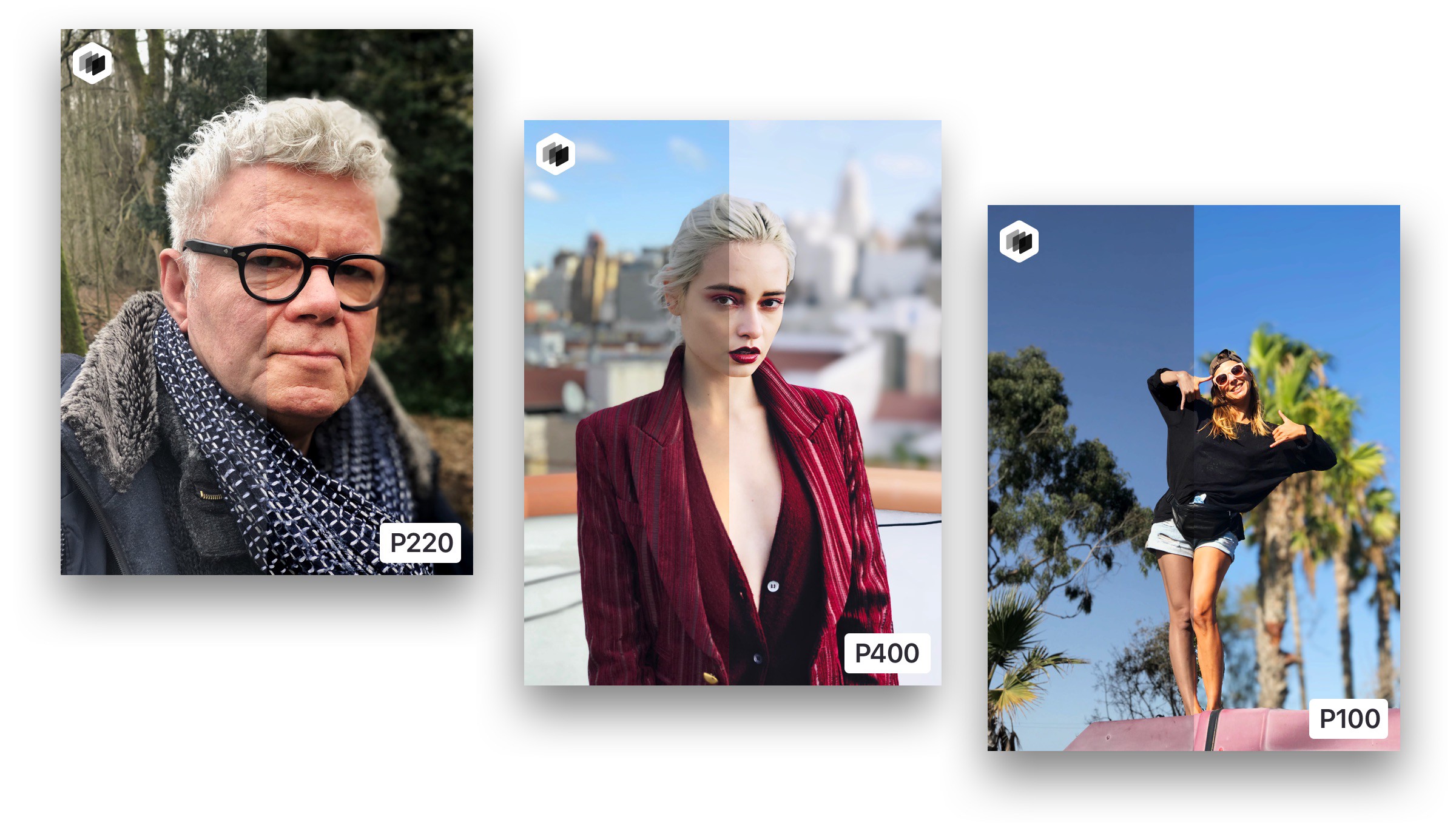 Powerful Depth Map Preview & Editing — Free
We've also added powerful depth editing tools with a realtime depth map preview to give you complete creative ownership over your photo. You decide what part of the photo is blurry and how much — All with a slide of your finger. Additionally, to see the raw depth data simply tap and hold the Portrait label on the photo.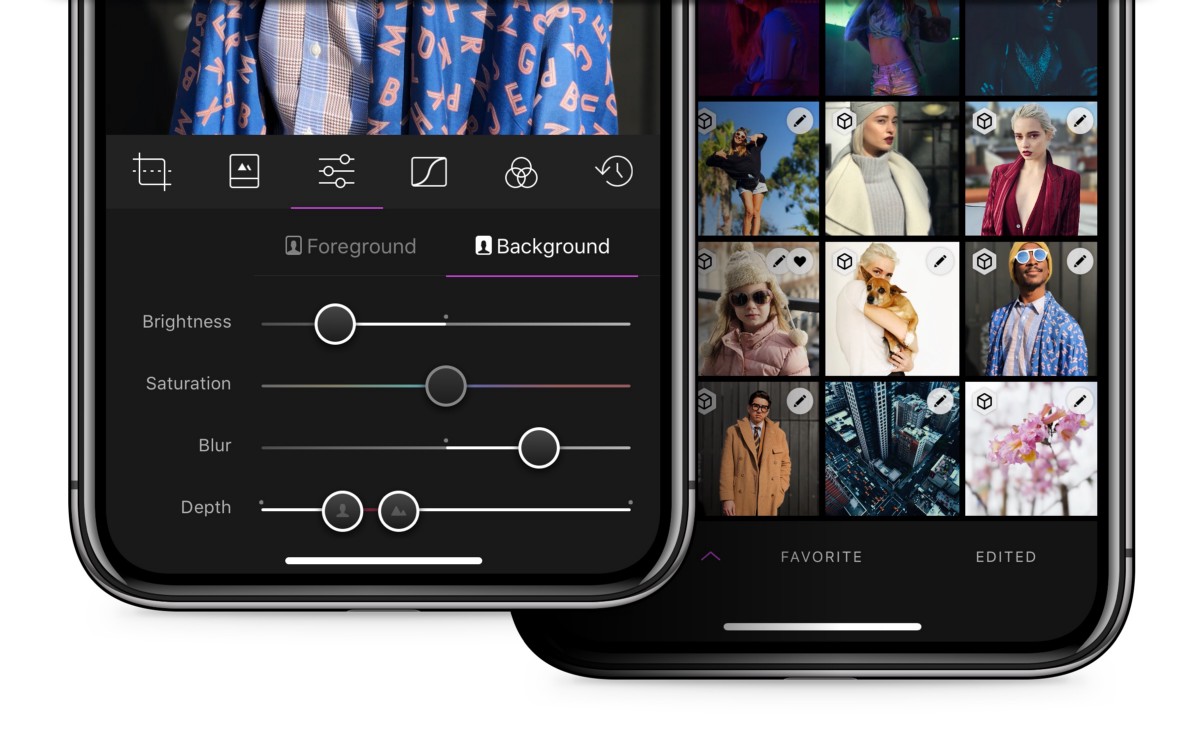 Extended-Range RAW Editing — Free
The power of RAW files lies in their ability to capture fine detail in extreme shadows and highlights, thus extending the dynamic range of your camera. With the addition of extended-range RAW editing, we're unlocking all that extra detail and putting it at your fingertips. Seeing is believing: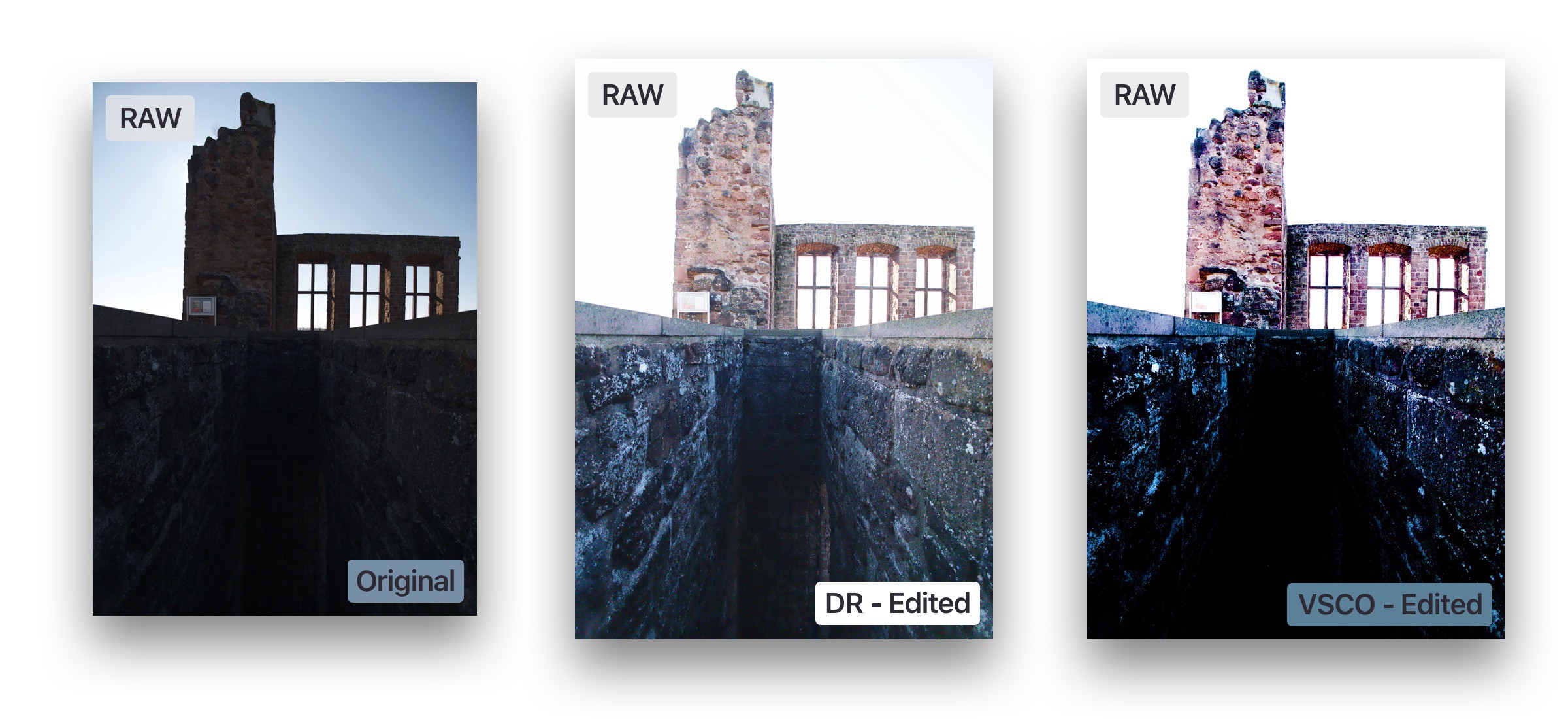 We've also rebuilt the Brightness, Contrast, Highlights, and Shadows sliders to take full advantage of the extended range capabilities of our RAW engine. You won't believe how much detail you'll be able to magically recover from the black and whites of your photos.
App-Wide Refinements
Our commitment to refinement and quality doesn't stop with adding bleeding-edge new features. We've also taken a hard look across the app and added many little improvements throughout the app. Some highlights:
Rebuilt Highlights & Shadows Sliders
We've rebuilt the Highlights & Shadows sliders from the ground up to improve their effects on your photos. They now also go in both directions, allowing you to push your highlights up and your shadows down.
Exposure Preservation
If your photo is underexposed or overexposed, then every filter you apply will be similarly improperly exposed. If you take the time to correct the exposure of your photo, Darkroom filters will no longer undo your work every time you switch filters. This allows you to cycle through filters efficiently without having to constantly readjust exposure settings every time. A small detail, but an important one!
Redesigned Badge System
With the addition of Portrait photo support, we took the opportunity to revamp our app-wide badging system to keep the focus on your photos and make identifying which photo you want to edit as easy as possible.
App Performance
We've optimized various key components to improve app startup and navigation performance. Now, the app should launch faster, the grid badges should appear sooner, and the delay when dismissing a photo should be gone.
Bonus: Halide Integration!
This love affair is a two way street, baby! We're thrilled to release the second half of the Darkroom: Halide integration with the new Halide button right at the top of your photo library. Now, capturing, editing, and recapturing can be done with unprecedented efficiency.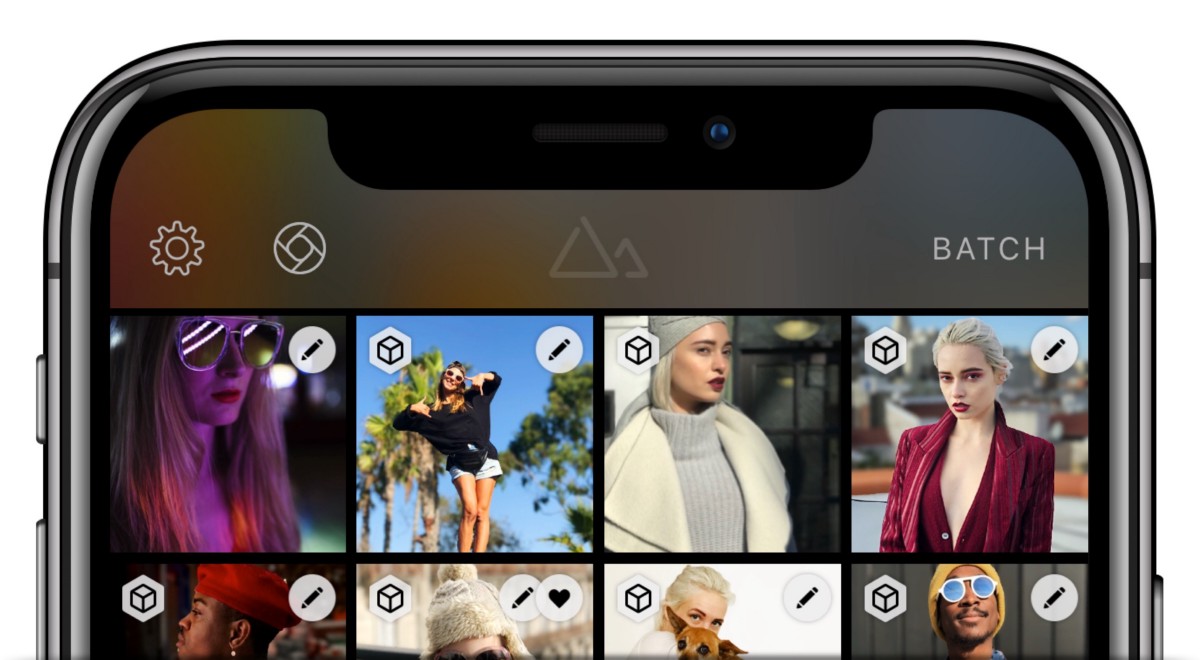 We have so so much that we're working on this year that we can't wait to share with you! Your continued support is what allows us to share our dream of a utopian photo editing experience free of cumbersome subscription plans and growth hacks. Thank you for being loyal Darkroom photographers, this wouldn't be possible without you.
Until next month,
The Darkroom Team