A Whole New Look for Darkroom: Light Mode, Multiple Spaces, Shortcut Action, and Sound Effects
You can't make the best iOS photo editor without integrating deeply into the system. Darkroom holds the mantle of the most deeply integrated photo editor, and with today's release, we are pushing the latest iOS features to their limits.
Light Mode!
Darkroom's new Light Mode brightens up and freshens your photo editing experience. We carefully reviewed every button and slider to make everything feel natural. You'll notice that the sliders have a fresher, more dynamic look to match the new mode. We also added a lighter option for the App Icon! Head to settings for the little surprise.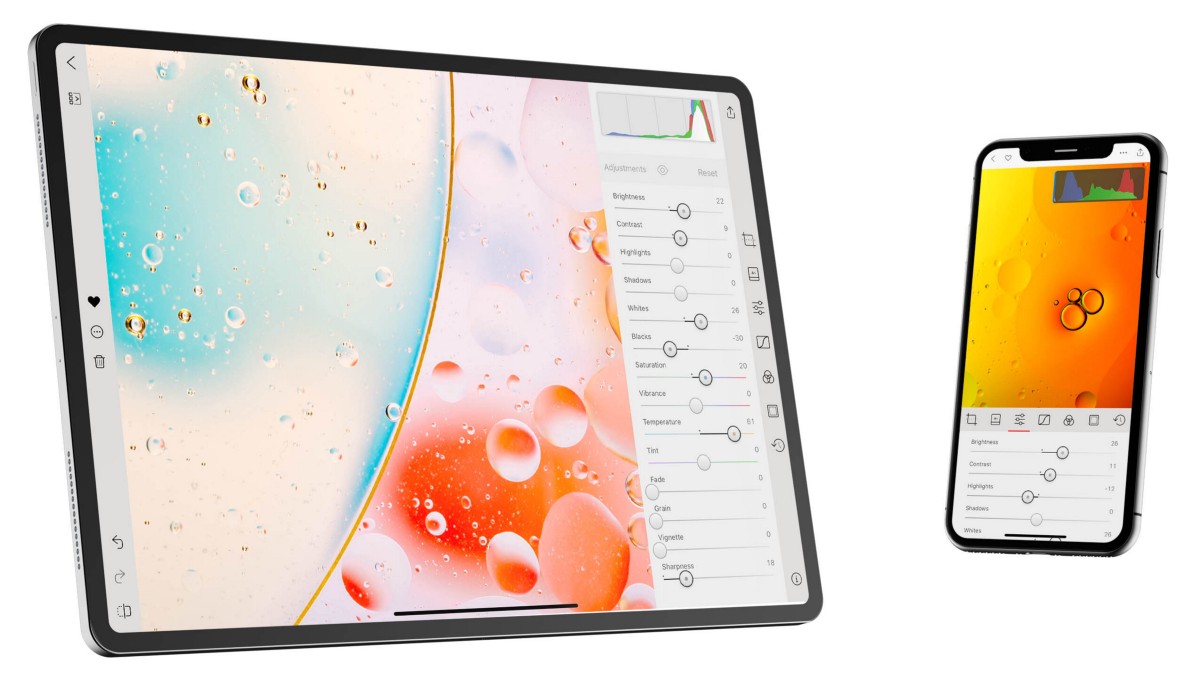 Beyond the aesthetics however, Light Mode provides an important function. The environment that you view your photos in influences your perception of those photos. In the context of Darkroom, we don't know where you will edit or consume your photos, so a dark gray is a safe neutral background. However, often the consumption spaces today are bright (Instagram, Snapchat, Facebook, etc). If you mostly share to social apps, it makes sense for your editing environment to reflect and match your consumption environment. Here's an example demonstrating this fact: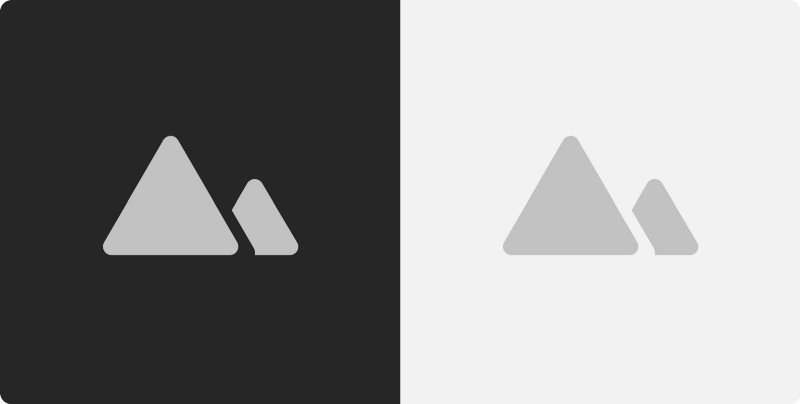 ---
A Supercharged iPad Experience
With the release of iPadOS, the iPad is no longer bound by the constraints of the iPhone. We wanted to ensure that the same applied to Darkroom. That's why we invested heavily in the latest features of iPadOS to bring you an unparalleled, pro-level editing experience by supporting Spaces.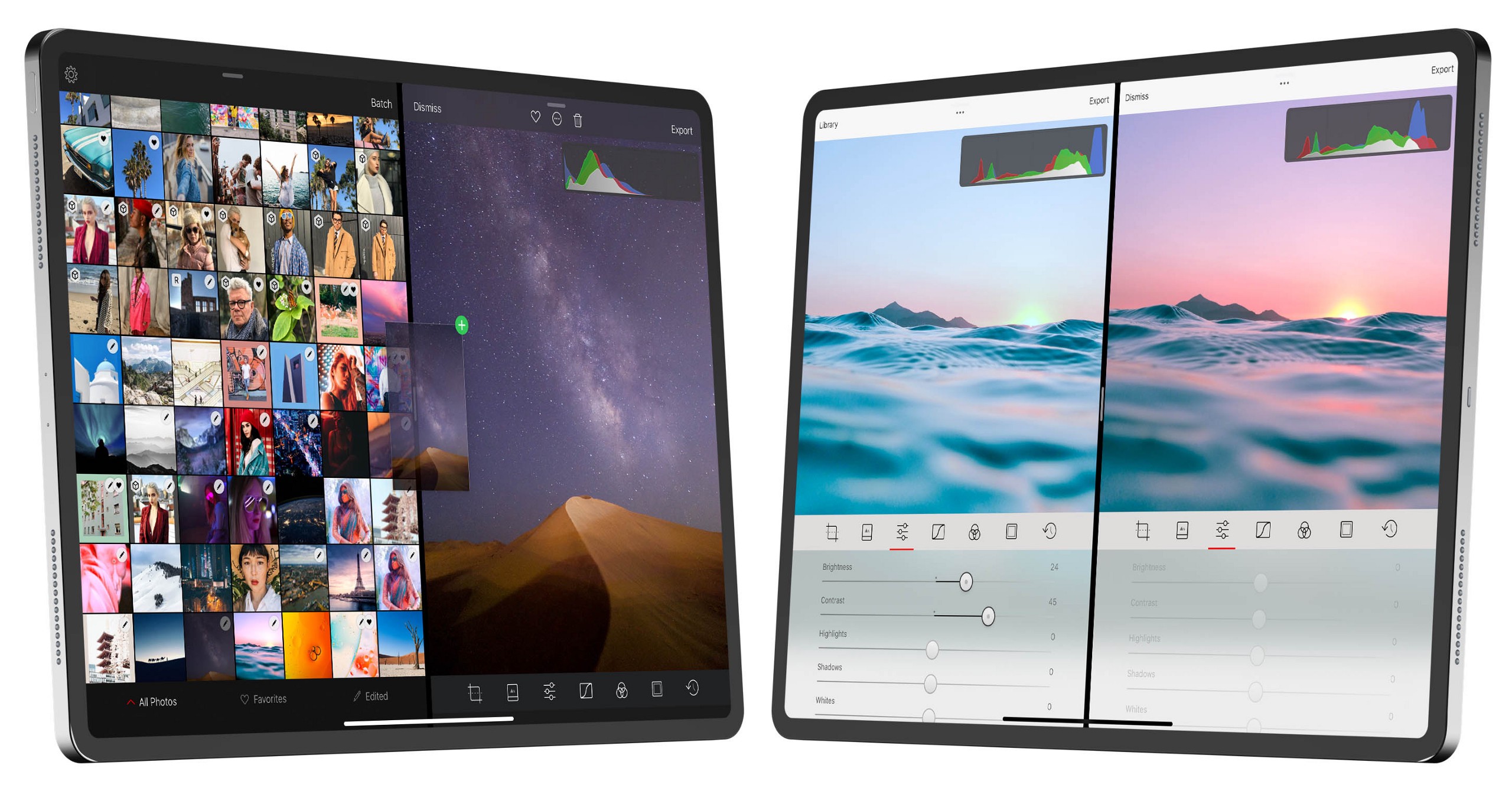 The new Split View and Slide Over modes unlock a whole new set of editing possibilities. Letting you work exactly how you want in even more intuitive ways. Here are a few ways you can use it to do more, in less time:
Open a new Space. Simply tap-and-hold to pick up a photo in the Library and drag it to the left or right edge of the screen to open an editing space. If you decide to edit a different photo, pick it up and drop it over to the existing editing space, and it'll replace it. As shown above, this way you can use one space to jump around your library efficiently, and even batch paste/delete/favorite/etc., while simultaneously editing as well.
Open the same photo in two spaces side by side. This will help you try two sets of edits at once, and compare two edits side by side. Only one space will be active at a time, and when you activate other spaces (by interacting with them), you'll be asked if you want to keep the current edits, or revert to the latest ones.
Two Darkroom libraries side by side. Effortlessly perform batch editing operations on two albums simultaneously. You are effectively running two separate instances of the Darkroom app side-by-side.
Siri Shortcut Action
iOS 13 expands the range of Siri's third-party capabilities. This opened the door for us to build the Shortcut we've been dreaming about for a long time. With the new Darkroom Siri Shortcut Action you will be able to import images from anywhere, filter and frame them, and prepare them for export in Darkroom. There's simply no parallel for this level of efficiency and automation.
This enables you to create your own Shortcuts, for which Apple has some great documentation available. But to make this is as simple as we could we conveniently created an example shortcut for you, simply tap the link to download: Selects the photos you favorited today, applies the A200 filter, and prepares Darkroom for exporting.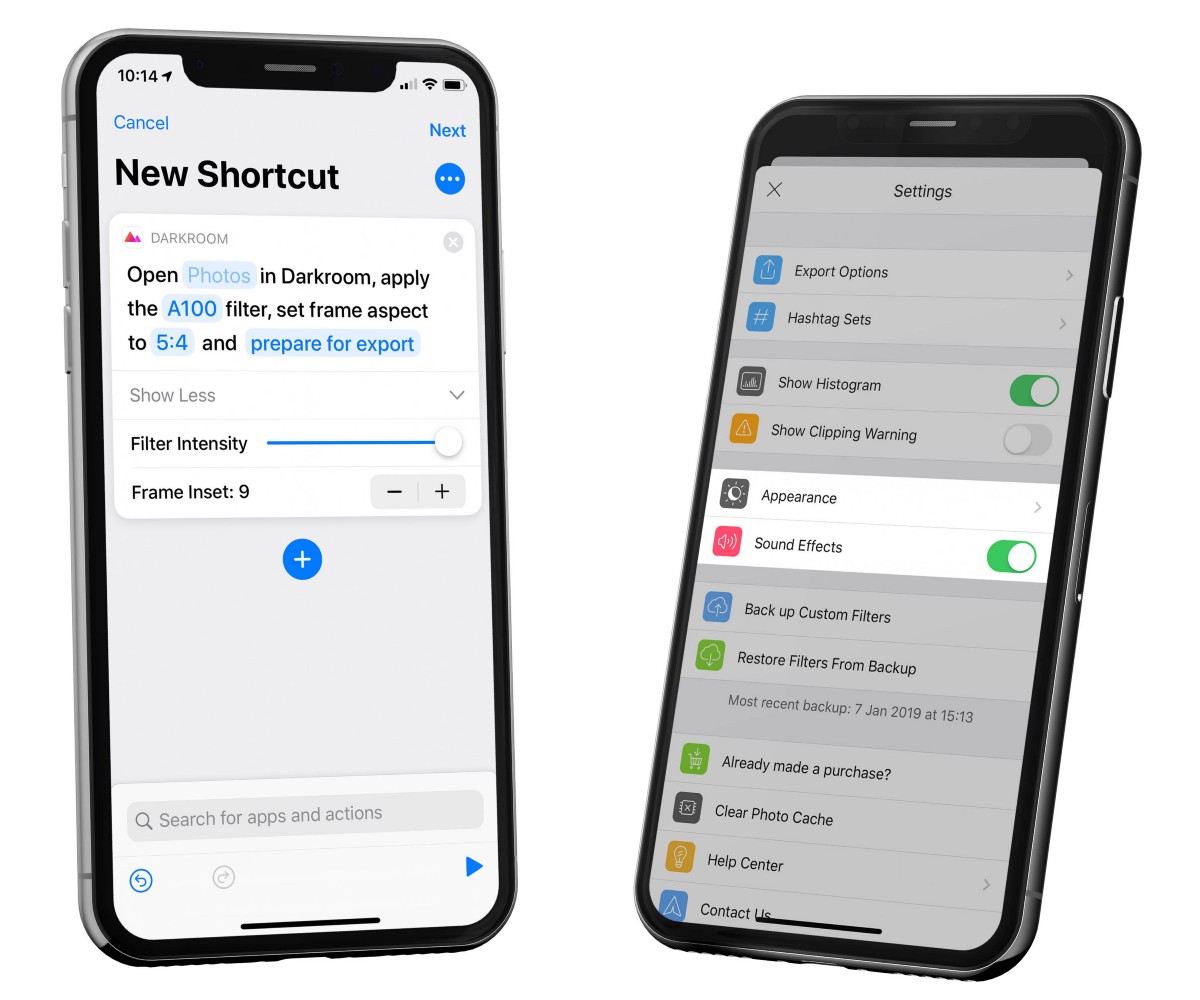 Sound Effects
Josh Mobley is an incredible sound designer, responsible for the sound design in some of our favorite apps like Heads Up!, WeChat, and Fantastical. We were lucky enough to work with Josh to create a gorgeous new soundscape for Darkroom.
Sound helps us create a more immersive, meaningful, and emotional editing experience. Today we're taking our first step by adding sounds for key events in your editing experience, and we look forward to expanding our soundscape with subtle, beautiful sounds that make your editing experience feel tactile.
---
App-Wide Enhancements
We have also made improvements throughout the app. For a full list of changes, please refer to our updates page.
Until next time,
The Darkroom Team