Introducing Mask Previews
Since the launch of Masks last year, they have quickly become a central editing experience for many Darkroom photographers. Today, we're addressing one of the main pain points when using multiple mask adjustments on one photo, to do so we revamped the Adjustments tool (the one with all the sliders).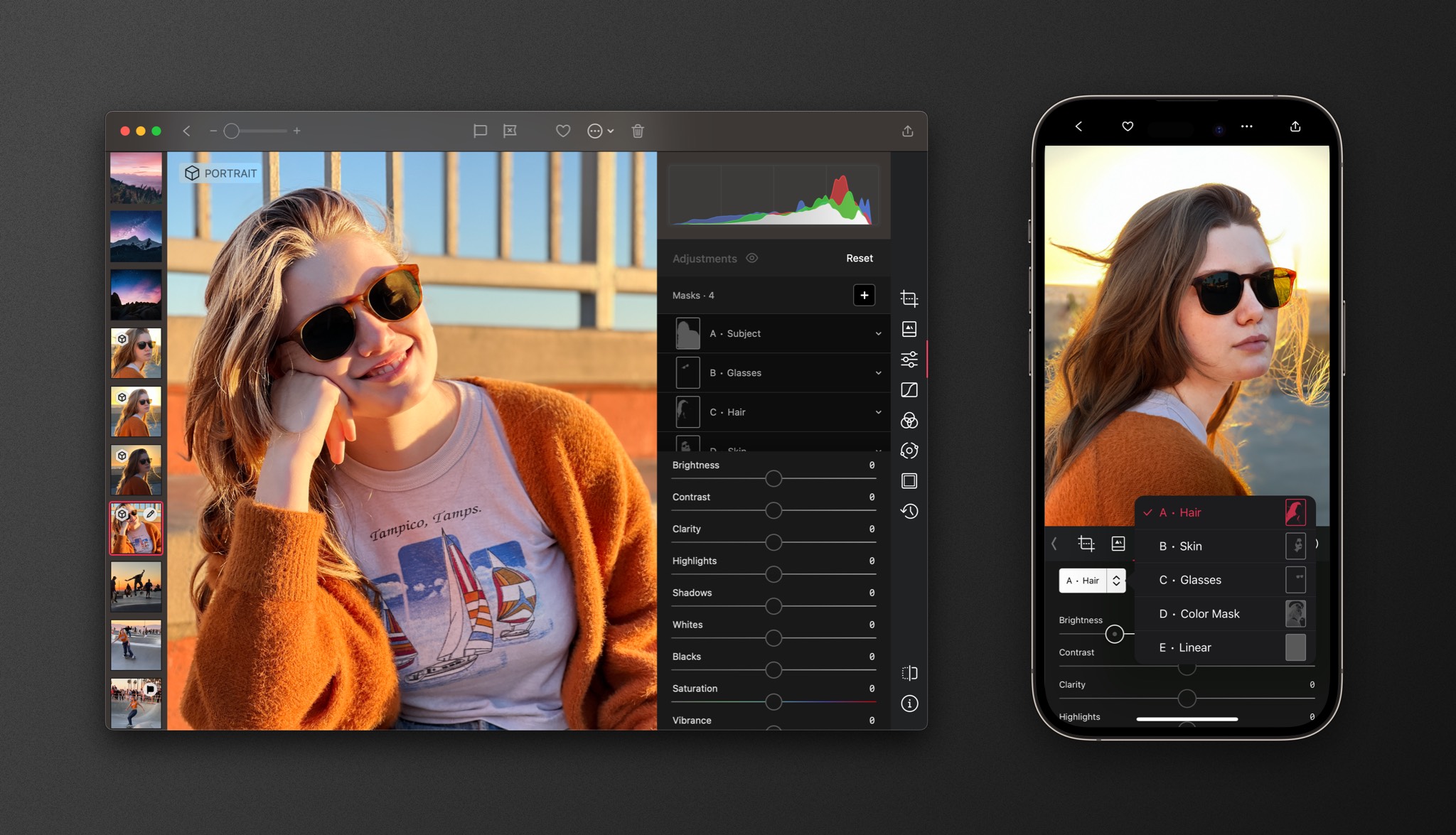 On Mac and iPad, masks are now always available in-line, as opposed to the previous menu popover, with thumbnail previews, to easily see what area of the photo the mask is adjusting. On iPhone, when selecting a previously-created mask, you will also see a mask preview thumbnail. This update will improve the efficiency when editing photos with multiple masks. Previously, if you added more than one linear mask for instance, you had no clear visual way to differentiate between them, leaving you to hunt around for the right one.
Masks. Tell me more…
If you are new to Darkroom or have not yet tried masks: you have the opportunity to enhance the lighting in a photo region or separate a subject from its background to direct the viewer's eye and tell a more compelling story. Masks are a fundamental tool for photographers, supported by AI and designed for mobile photographers. Read more about Masks in our release post.
---
If there's something you'd like to see in the future please let us know by leaving it on our suggestion board, or by sending us an email or tweet at us. For a full detailed list of all changes please visit our updates page.
As always, we're very thankful for your continued loyalty and support, and look forward to sharing everything else we have in store for you soon.
The Darkroom Team