Darkroom for Monterey & iOS 15
With todays update we bring you even more stability and compatibility with the latest improvements on macOS 12 Monterey and iOS 15.
Shortcuts on Monterey
With macOS 12 Monterey Apple has brought all of the automation power of Shortcuts from iOS over to the Mac. Now on Monterey, Darkroom delivers the exciting use-cases of Shortcuts to macOS: Integrate your entire Darkroom editing workflow into a single Shortcut Action.
For the uninitiated, a shortcut provides a quick way to get things done with your apps with just a tap or by asking Siri. The Shortcuts app from Apple lets you automate a wide variety of things by enabling you to create your own shortcuts by stringing together multiple actions from different apps. Head to Apple's Shortcuts user guide for more information on how to create your own.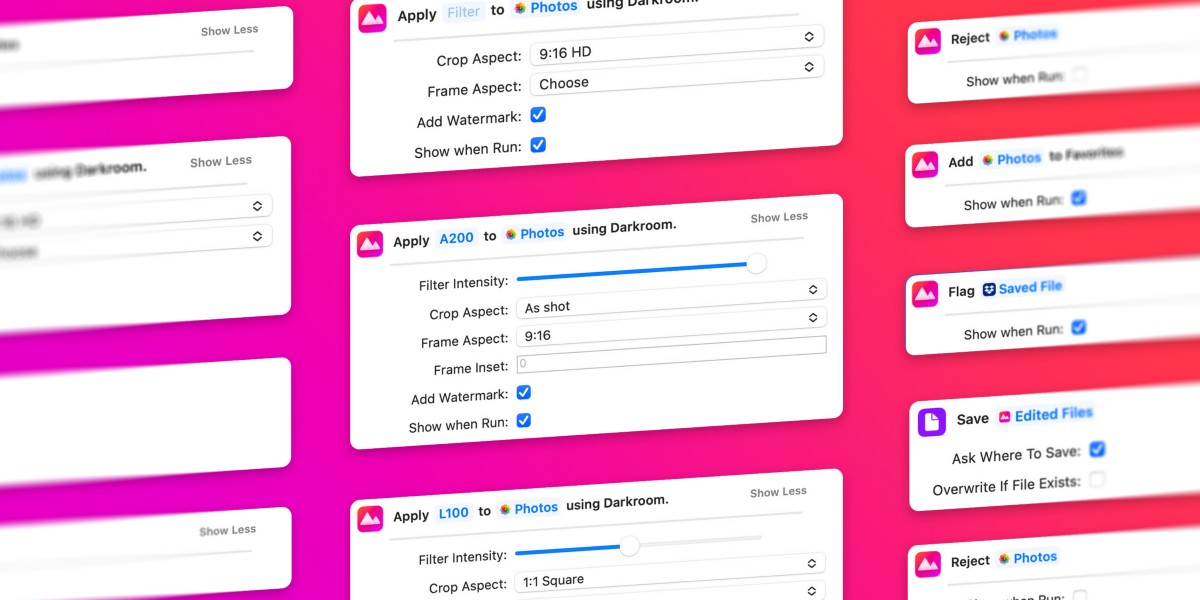 Processed, Cropped, Framed, & Watermarked Photos Right in Your Shortcut Workflows!
Our shortcut actions enable you to take photos as an input, edit them, and save them to your library or pass them along to another action. All of this happens in the background with the full power of our app, not a resource-limited extension. You will be able to add a filter, set the filter intensity, inset on a frame, crop to a preset, add your watermark to every photo or video processed, and save it out to a Files folder, you name it.
For more details on all the capabilities of our Shortcut Actions head on over to our "Automate your Darkroom Workflow with our new Shortcut Actions" release post from earlier this year.
---
Big Little Details
At Darkroom we pride ourselves in sweating the details, even the lesser noticed areas of our product get their fair share of attention to improve and innovate on
RAW Smart Album on Monterey & iOS 15
Easily one of the top requested feature additions that we have finally been able to add. Our library sidebar and album selector now lists a RAW Smart Album that conveniently collects all of your RAW and RAW+ photos in one place.
Clarity is available on Monterey
Yes! Finally Clarity arrives to the Mac with Monterey. Due to technical constraints on the Mac we only were able to release it on iPhone and iPad first. But now you get to experience Clarity in all its detail on the Mac too. For in depth information about Clarity please head on over to our Clarity Release Post.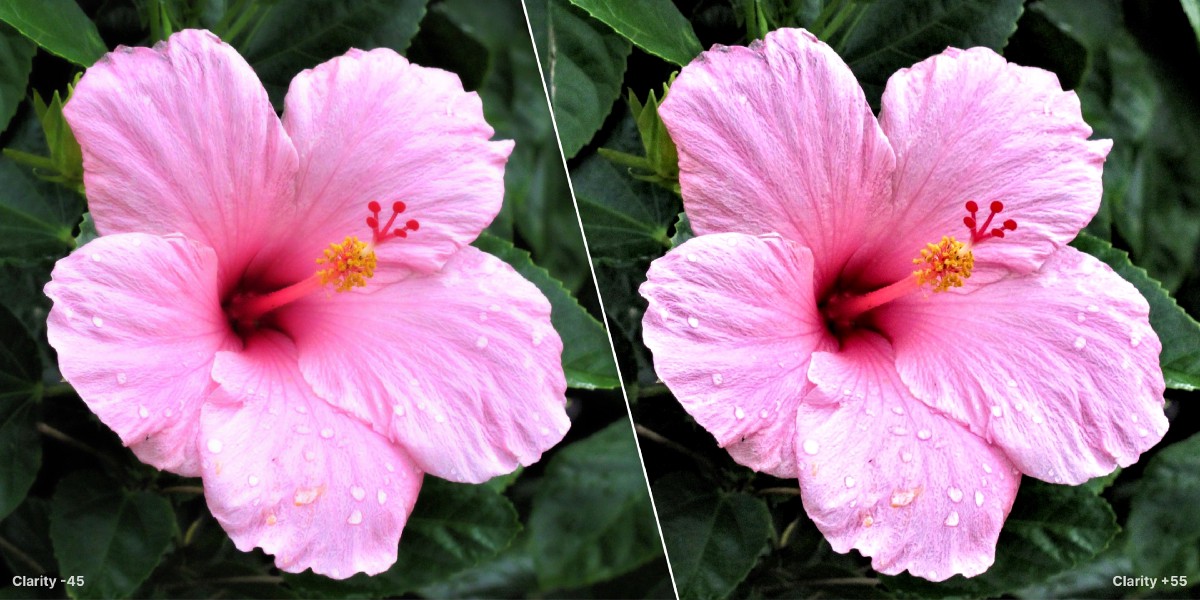 Keyboard Navigation
For many people on the Mac and iPad, using our keyboard shortcuts allows them to quickly navigate through Darkroom. With Monterey Apple made available more tools for us to deepen Darkrooms support for keyboard navigation.
On Monterey and iPadOS 15 we added the ability to navigate between the library sidebar and photo grid using the Tab key. The library now also has the ability to be navigated using the arrow keys.
We also added several keyboard shortcuts to make navigating around the app more natural:
Use the ⮐ (Return) and Space key to open and close an asset from the Library.
Use the ⌥ (Option) + Space key combination to play/pause video. And use the Z key to do a quick zoom, just like the Photos app.
We know, keyboard shortcuts are hard to remember, even for us. Luckily you can really easily find them in the app. On Mac just go through the Main Menu at the top, and you'll see the actions with their respective keyboard shortcuts on the right. On iPad, hold down the ⌘ (Command) key for a couple of seconds and a menu should appear listing all the actions and their respective keyboard shortcuts.
Zoom Improvement
You have likely never really noticed zoom as being a feature — you expect it to be there and to just work. Interestingly quite some photo editors either don't have zoom or lack a lot of functionality that we do have. We consider zoom to be an important feature to really explore and control the edits you make, which is why we spent some time fine tuning it make it sure it works even smoother.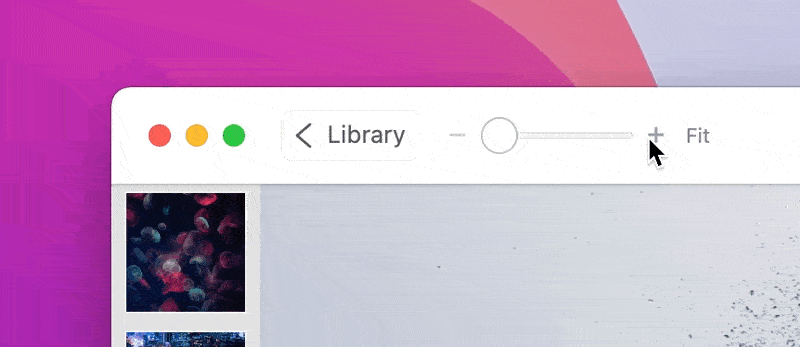 On the Mac we have added a new toolbar control to easily use your mouse to zoom, and see the current zoom percentage. We also added more keyboard shortcuts: ⌘ (Command) + 1 to zoom to fit, ⌘ (Command) + 0 to zoom to actual pixel size, and the Z key to quickly zoom in and out.
---
If there's something you'd like to see in the future please let us know by leaving it on on our suggestion board, or by sending us an email or tweet at us. For a full detailed list of all changes please visit our updates page.
As always, we're very thankful for your continued loyalty and support, and look forward to sharing everything else we have in store for you soon.
The Darkroom Team